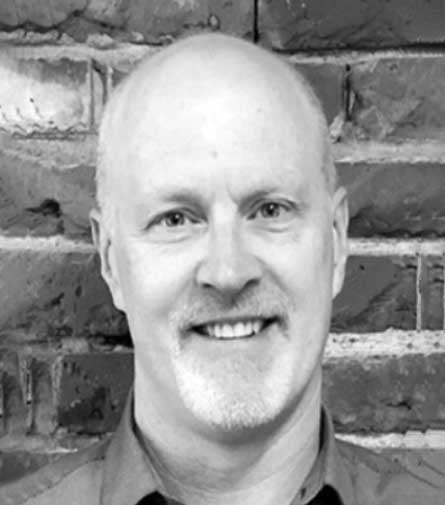 Bill Bunker, CEO
Providing timely care and better experiences to cancer patients play a vital role to their recovery. However, the burden of administration responsibilities and other hospital related obligations leaves cancer care providers less time for patient care. These cancer care providers need the tools to optimize their workflows and streamline administrative tasks to focus on their patients' well-being. Navigating Cancer is a leader in oncology patient relationship management (PRM) and enables oncologists to deliver better patient care and improve outcomes. Their PRM platform, Navigating Care™, offers multiple methods of communication designed to facilitate dynamic interaction between caregivers and patients. Navigating Care empowers patients to have an active voice in their care, ensuring that their needs are understood and fulfilled quickly. "We partner with stakeholders across the healthcare industry to ensure patients receive high-quality care at every point in their journey," says Bill Bunker, CEO of Navigating Cancer.
By combining oncology-specific knowledge and workflows, Navigating Care enables healthcare practices to be more actively engaged with patients. This is achieved by capturing patient-reported outcome data through the use of mobile technology. Patients using the PRM platform can communicate with their doctors, receive reminders to take their medications, and report symptoms via a mobile application. Meanwhile, cancer care providers can triage patient needs, assess and manage symptoms and side effects, streamline communications, and coordinate care for quicker responses. This allows patients to avoid ER visits as triage, coupled with standardized symptom management pathways ensures consistent care that meets each patient's needs.
Improving patient facing processes is essential to practices that want to achieve success under value-based care
A study published in the Journal of Oncology Practice identified a 6-7 percent reduction in ER events over a six-month period due to symptom management using standardized pathways facilitated by Navigating Cancer's PRM. The study also estimated that the two practices involved in the study saved $3.85 million. "Improving patient facing processes is essential to practices that want to achieve success under value-based care," states Bunker.
Navigating Care can help track groups of patients and manage them in a consistent and rigorous manner. "We enable healthcare providers to define patient groups that may be at high risk and create standardized workflows and checklists of optimal care across these patient populations so that each patient receives effective care systematically," says Bunker.
Cancer care teams can dedicate more time to patients as an outcome of streamlined workflows. Citing one instance, Bunker mentions Navigating Cancer's association with Rocky Mountain Cancer Centers (RMCC), the largest cancer care provider in Colorado that lacked a direct connection between patients and the care team. Consequently, urgent issues related to patient care were relegated to a lower priority, staff could not work at the top of their license, and the overall patient experience was impacted. After implementing Navigating Cancer's solution, RMCC quickly experienced improved triage processes, increased visibility into resource use, and most importantly positive responses from patients. RMCC was able to compile patient needs in a single shared workboard, which filtered data by role, location, and physician, among other fields. Each care provider also received information about patient needs relevant to their role, which was organized according to urgency. 82 percent of symptom-related issues were resolved in less than two hours, and 93 percent of patients reported they were satisfied with their care.
To date, Navigating Cancer's end-to-end platform has been adopted by more than 1800 providers. Currently, Navigating Cancer is enhancing its platform's mobile capabilities and increasing the amount of patient-reported outcome data that it captures. In particular, the focus is on developing a more diverse range of functionalities so that healthcare practices are better equipped to improve the health outcomes of patients. Moving forward, in collaboration with healthcare providers, Navigating Cancer seeks to continue its mission of improving the lives of cancer patients and those who care for them.