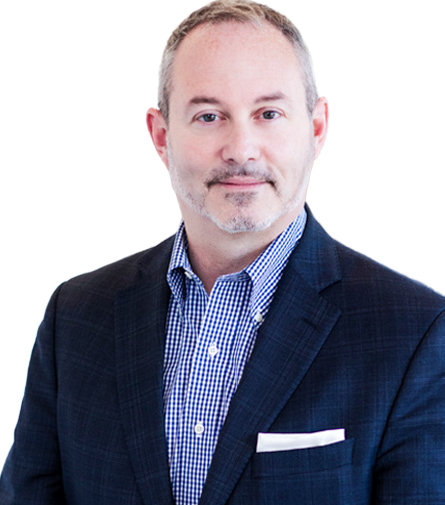 Mark Redlus, CEO
The current care delivery system undermines the value of integrating behavioral health with primary healthcare, resulting in missed opportunities to provide patients with higher quality and more efficient care. Tridiuum, a digital health company dedicated to advancing behavioral-medical integration, offers capabilities designed to identify patients who need behavioral help and accelerate access to care, with a measurable impact on outcomes.
"We are involved in the integration of every aspect of supporting care delivery when it comes to mental health and substance use, and that starts and ends with the patient," states Mark Redlus, CEO of Tridiuum. The company's platform, Tridiuum ONE, enhances the provider and patient experience, improves patient outcomes, and reduces costs. The platform's assessment is used to capture the patient's thoughts and responses before their appointment with their provider. The assessment identifies behavioral health conditions such as depression, anxiety, substance use, PTSD, suicidality, and alcoholism, among others. This self-reported assessment occurs the day before the patient's appointment or it can be completed minutes before. The platform uses proprietary metrics to quantify the severity of the behavioral health issues using standard rating scales including PHQ (patient health questionnaire) and GAD (general anxiety disorder).
In rapid response to the COVID-19 outbreak, video session support has been fully integrated into the Tridiuum ONE web platform, allowing measurement-based virtual care through the use of the assessment.
The platform acts as a two-way engagement channel between patient and provider in virtual and face-to-face care settings
The program is HIPAA compliant, providing secure video sessions that facilitate care continuity with completion of the assessment at home or during virtual sessions. Used by medical and behavioral health providers and health plans, Tridiuum ONE serves as a foundation for behavioral health evaluation, supporting clinical decision making throughout the continuum of care while providing robust real-time population health analytics.
The assessment assists in identifying patients who are at high risk, helps to decrease therapy drop-out rates and hospitalizations, and positively impacts the cost of care. "The platform acts as a two-way engagement channel between the patient and the provider, and it offers over 96 percent patient engagement adherence," said Redlus. He added that a typical course of care without Tridiuum ONE takes over 20 weeks to run; this is the amount of time needed for the patient's behavioral risk to reach a manageable level. With Tridiuum ONE, providers can accomplish the same results in just nine to 10 weeks. Patients can access Tridiuum ONE through mobile devices and the assessment can be completed in two to four minutes.
Tridiuum understands that enhancing patient access to care is equally important as patient engagement. Tridiuum ONE Connect reduces the time for a patient to secure an appointment with aprovider. Redlus explained that without this program, a patient would typically go through 12 unique contact points before securing a face-to-face appointment. Tridiuum ONE Connect unites the patient with the provider in less than six days, through a single outreach. The product leverages artificial intelligence (AI) to match the patient and provider in real-time after assessing the patient's health condition, proximity, and availability of the provider. Redlus recalls that one of their clients, a large, integrated health system, was successful in reducing the patient's time-to-access from 28 days to just over 6.1 days, which is nearly a 75 percent reduction. With the addition of video session support, Redlus expects that Tridiuum ONE Connect will unite patients with providers in under 24 hours through a single outreach.
Led by nationally recognized experts in behavioral medicine, digital health technologies, health insurance, and behavioral health clinical research, Tridiuum's solutions are backed by nearly 20 years of research. In 2019 their platform helped providers diagnose more than 60,000 patients with suicidal ideation, enabling providers to work to avert the risk. Tridiuum's platform secured more than 1.8 million patients and provider visits in 2019 alone. Tridiuum expects to double its users in 2020.